Welcome to Fairy Boutiques Top 100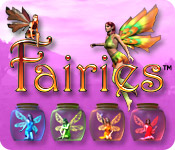 Add Your Site | Member Login
Site Of the Moment:


Fairy and Fantasy Art Website Portal


A portal website with information and links to the many realms filled with fairy and fantasy artworks and gifts, both wholesale and retail, of The Magical World of Kirstin Mills.
| Create Your Own Toplist FREE
Rank
Site
Rating
In
Out
1

Enchanted Designs Fairy and Mermaid Blog



9.80
4808
1885
Fairy & Mermaid store of figurines, lamps, nightlights, tiles, mugs, prints, cards, stationery, ornaments & more by Amy Brown, Jessica Galbreth, Nene Thomas, David Delamare & your favorite artists!


2

Footloose Comics



10.00
2549
1465
A site for the artwork and writing of Fantasy Duo Alice Nuttall and Emily Brady. Free comics and stories, and beautiful artwork to commission or buy


3

MMORPG warofhell game



NR
2367
2437


MMORPG free online game warofhell.com
Select a race and start playing. Hunt monsters summon them
do alchemy forge weapons beat lords get #1 rank top spot.
build an army. beat your enemies. FREE FOREVER




4

Anita Lee Creations



9.50
1326
1451

Free and membership grahpics for commerical and non-commerical use.


5

The Enchanted Art of Emma Marlow



7.67
1119
1987

A Fairy Inspired Design Studio and Shop for Prints, Digital Fairy Scrapbooking Pages, Digital Fairy Stationery, Commercial Use Graphics, Shabby Chic inspired Fantasy Web Templates and much more!



| Create Your Own Toplist FREE
| Create Your Own Toplist FREE
Rank
Site
Rating
In
Out
6


10.00
1010
1257

The most enchanted place to find Graphical resources of all kinds for both the web & printwork, all with an artistic point of view. Fairies, Original Artworks, Scrapbooking, Fantasy Characters, Decorative Ornaments, Decorative Alphabets, Decorative Border


7

Flowerchild Fantasy Art



10.00
825
1549

Fantasy art with attitude and a touch of Asian flair. Faeries, mermaids and other enchanted maidens await....


8

Moontoe Gallery- The FantasyArt of Ann Gates Fiser



10.00
566
1148

Official Website for fantasy original and print paintings by Ann Gates Fiser- fairies, elves, dragons, unicorns, mermaids,etc. Handpainted fantastical furniture, knobs and lamps too!


9

ElfWitch.com - Faerydae's Art



10.00
417
1134

Fantasy, OOAK, and Fairy Artwork and Sculptures. ACEOs, Original Art, ATCs, Sculptures, Art Dolls, and more! Come and see what Faerydae has been up to and what new things she's created!! :)


10

fantasy fauna



10.00
360
555

A mixture of faery, folklore, fantasy and fauna.By artist Lindsey goodbun


| Create Your Own Toplist FREE
| Create Your Own Toplist FREE
Rank
Site
Rating
In
Out
11

Kareli Kairos -- The Art and Creations of Mairin K



NR
316
1254
Original Art, Prints, Clothing, Greeting Cards, Magnets, and More! All featuring the images of Mairin Kareli: Faeries, Mermaids, Enchantment and Magic!!!


12

Esther Remmington Art



9.77
307
746

Faery and Fantasy Art by Esther Remmington.


13

Mermaid Artists - Original & Unique Mermaid Art



NR
289
1546

OOAK and Original Mermaid Art - Collectors and Artists Welcome!! Paintings, drawings, sculptures, art dolls, ACEOs, ATCs, forums, gallery, toplist, and more!


14

The Fairy Doll Shop



NR
283
444

On-line Fairy Doll Shop - shopping for fairy art dolls, fairy spirit dolls. Browse the latest new fairy dolls of all sizes, from tiny fingertip baby fairies to full size adult fantasy dolls created by


15

Ollure Fantasy Photography



NR
280
1063

If you still dream, You may see the fairies of Ollure.

I felt the cool air, smelled a hint of lilac and knew I had found the fairies of Ollure. These Photographs are my proof.


| Create Your Own Toplist FREE
| Create Your Own Toplist FREE
Rank
Site
Rating
In
Out
16

Faery Kisses



10.00
279
610

Hand crafted, inspired jewellery from the realms of fantasy.


17

The Magical World of Kirstin Mills- Fairy and Fantasy Art and Gifts



NR
228
1429

Enchanting art of fairies, fantasy, mermaids, magic and more by Australian artist Kirstin Mills. Stunning collection of original artworks, prints and gifts such as greeting cards, journals, jewelry, bookmarks, decor, stationary, accessories and collectibl


18

Enchanted Garden



NR
214
300

A whimsical world filled with fairies, pixies and many more magical creatures. An ever expanding range of handmade gifts, craft kits, home decor, party supplies and favours, clothing, accessories an


19

Art of Fairies and Fantasy



NR
191
410

Fairy and Fantasy themed art prints, stationery and wearable art gifts and accessories, lots of great inspiring and magical designs! Official online gallery and store of Selina Fenech, we also represe


20

Dessa Rae Original Miniature Art Dolls



NR
185
572

One-of-a-kind Miniature Pixies, Faeries, and Babies. Sculpted with Love, "From my hands to your Heart." Dessa Rae Original Miniature Art Dolls are truly a unique work of art. www.dessadolls.com


| Create Your Own Toplist FREE
| Create Your Own Toplist FREE
Rank
Site
Rating
In
Out
21

Fairy Inspirations: Music and Art from Today's Mo



NR
184
328

Unique and collectible relaxation and inspirational music CDs inspired by and featuring the art of today's most beloved artists of fairy and fantasy. An innovative and magical new way to experience y


22

aquariann



NR
148
911

Drown in the fantasy art of kristin cornell.


23

mainili fantasy art & design



10.00
139
535

The fantasy and fairy art and design store. Wearable art, mermaids, mushrooms, whimsical art and handmade designs by mainili


24

Phantom's Rose: the Fantasy Art of Coriander Shea



10.00
129
546
The official web presence of Fantasy Faery Artist and Psychic Spiritualist Coriander Shea Detwiler. A large selection of her artwork is housed here, with prints in many sizes available. Links to her m


25

Faerydae



10.00
129
2137

Fantasy graphics for all of your artistic needs including fairies, elves, backgrounds, and more!


| Create Your Own Toplist FREE
Page: [1]
2
Last Update: Sun, 02.18.18 11:25
Next Update: Sun, 02.18.18 11:55
Next Reset: never
Sites: 47
Powered By GoTop100.com